Men's and Women's Creative Direction, Color Palette, and Design.
Working together with the team at RIDE Snowboards we provided in-depth creative direction for their entire design team, a full color palette, graphic + print direction, as well as design for several key styles.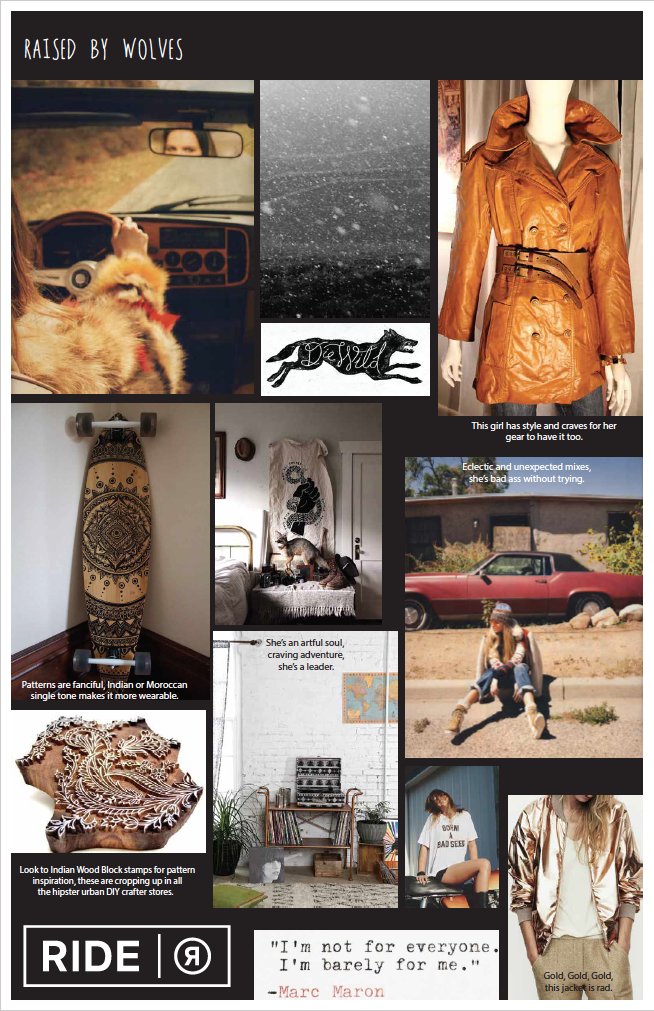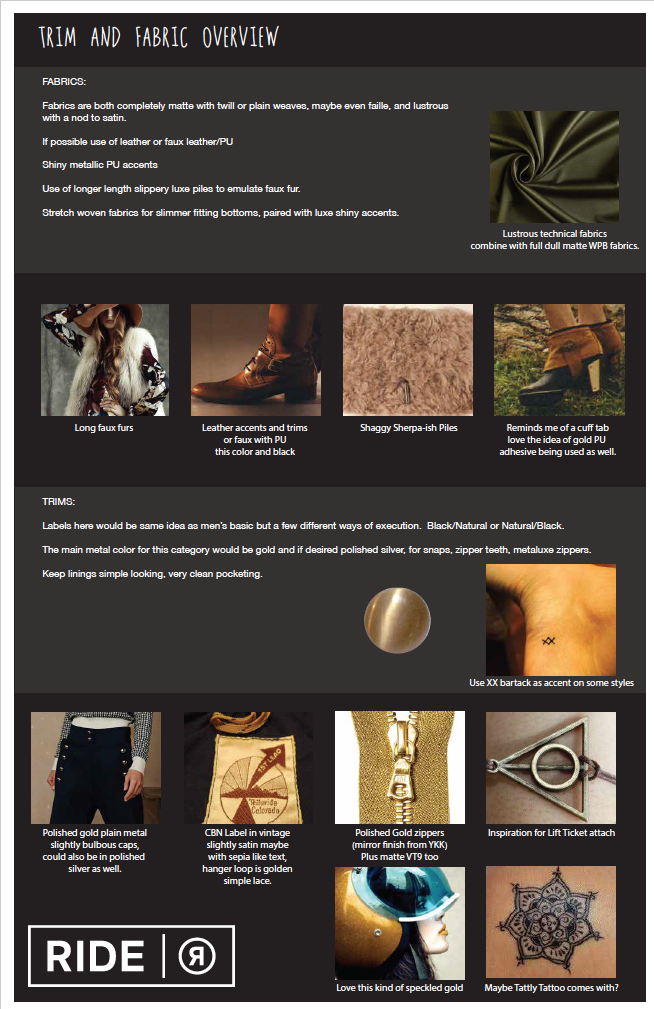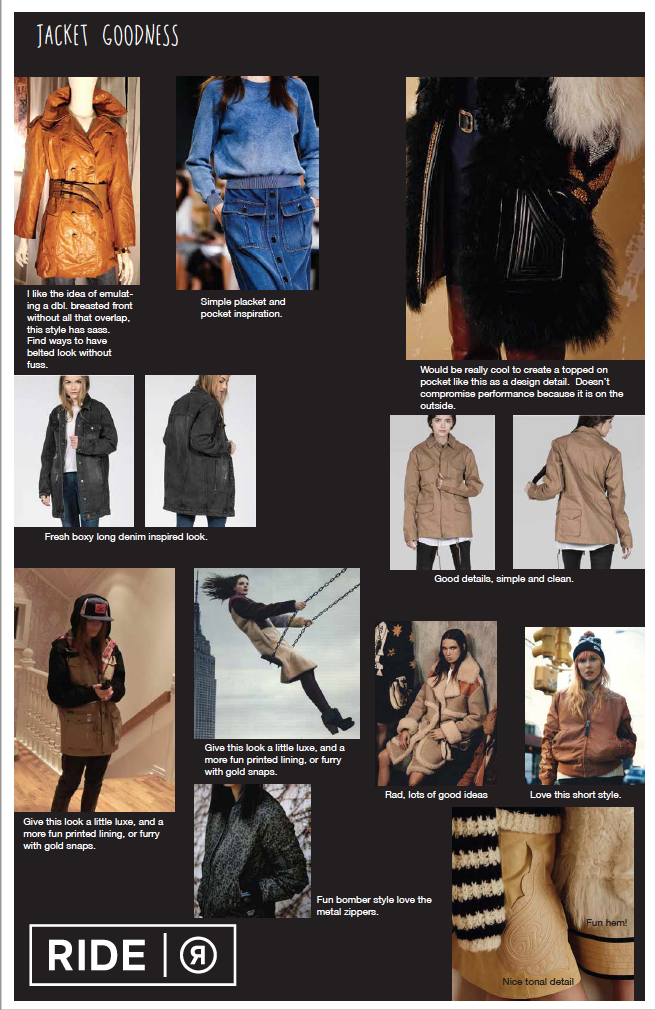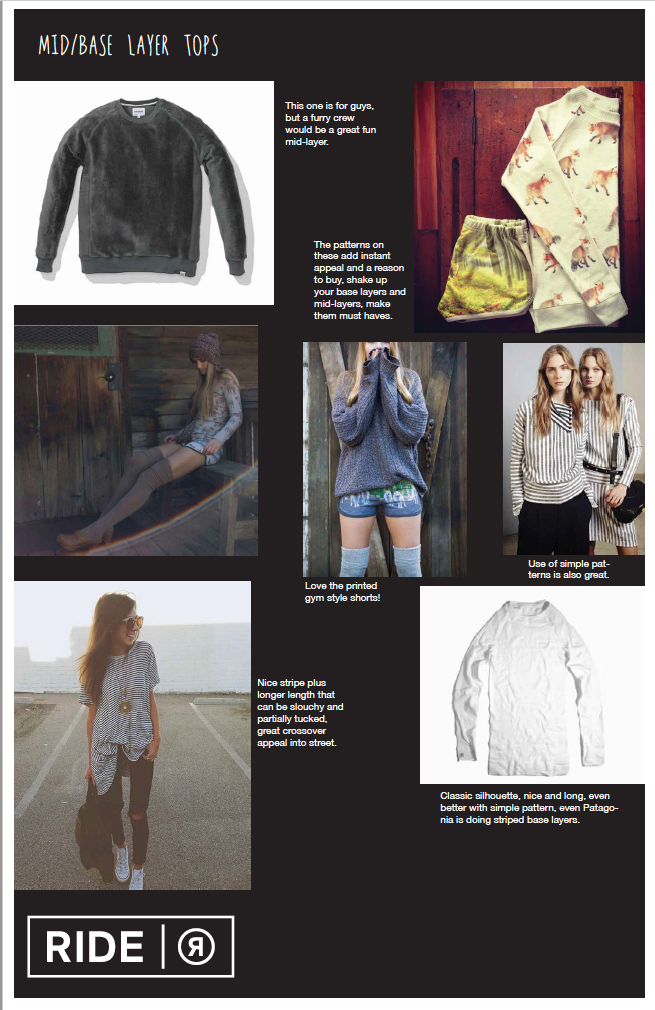 GRAPHIC AND PRINT DIRECTION
RIDE had a small team when they contacted us, so as part of this project we also provided graphic arts direction for the categories that we designed for. In addition, we also provided some custom graphic art direction for all-over prints and patterns too.